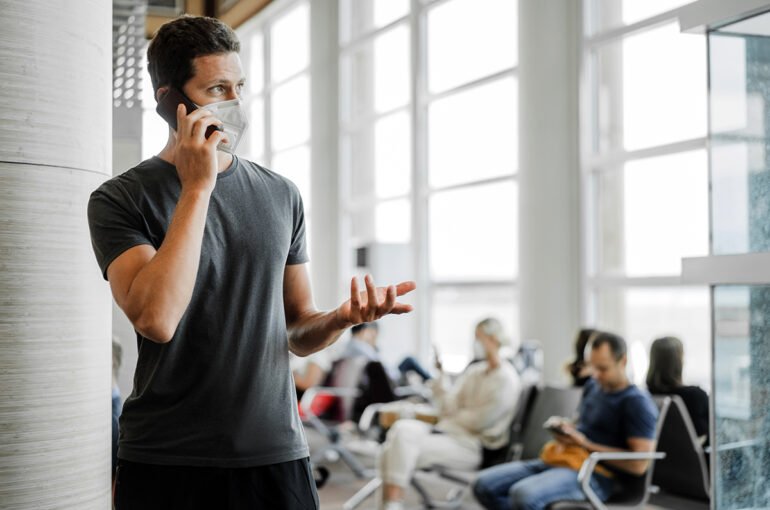 Be The Brand People Remember Through and After COVID-19
If you're anything like me, your inbox is probably FILLED with the latest tips on how to master marketing during and after COVID-19. I've been reading through all the research and data, I'm realizing it's extremely difficult to know how to react. When you look at the data, consumer feelings about the pandemic have been changing dramatically day by day.
So, what are you supposed to do? 
After some lengthy conversations with many of our clients on how to approach their brand strategy during this crisis, we've developed a three-step process to help guide our recommendations. 
Step 1: Be There 
Many of our clients wanted to stop marketing altogether, but we counseled against that. We've spent a lot of time helping our clients build strong relationships with their customers. When times get tough, do the people you have relationships with disappear? Definitely not! 
When you have a strong relationship with someone, they support you in any way they can. No matter how hard it gets, you hear from them and know they're a stable part of your life. Their presence makes things feel "normal" even when things are not normal. And when the tide turns and things return to normal (hopefully sooner rather than later), your relationship is even stronger because they were there for you when you needed them most. 
Brands are no different. We can't run away and hide from the people who need us most. We need to acknowledge their needs and find how we can help them in this time. Not in an opportunistic way, but in a supportive way. That might be as simple as showing them the products and services that can really benefit them in this current landscape. Or perhaps it's bringing a bit of relatability to the situation. Or maybe it's just being there when your competitors seem to have disappeared. 
Step 2: Check Your Brand 
To help make sure your brand is positioned appropriately for the moment, take a look at the following questions and answer them for your brand:    
Given the current climate, is your brand message on point, or does it feel tone deaf? 
Are there any elements in your campaign marketing/advertising that don't feel appropriate for this time, and should be changed? 
Do you have relevant brands, products or strategies we should be supporting now because they align better with what consumers truly want and need in this environment? 
How is your brand helpful to people right now, and how can we pivot to be there for them when they need us most? 
Step 3: Listen Up 
While listening to your customers is the most important thing you can do as a brand, it's even more important during times of crisis. Thankfully, these days there are many resources to help you hear the customer conversation and see how they feel about your brand, products and services. 
Using robust social listening tools and our access to top secondary research partners, we can keep an eye out for how consumers are feeling about our client's brands, our competitors and the effects of COVID-19 in general. We've also been conducting in-house online surveys to get the pulse of how consumers are feeling now about specific verticals that have been highly impacted by the pandemic. 
And finally, we've been talking directly to our clients' customers through online, in-depth interviews to assess their current behaviors, purchase drivers and barriers. By listening to people now and gaining insights into how they're feeling about the future, we're able to make informed recommendations on how our clients can pivot their strategies as we shift into the new normal. 
We're always open to discussing your brand, feel free to contact us.